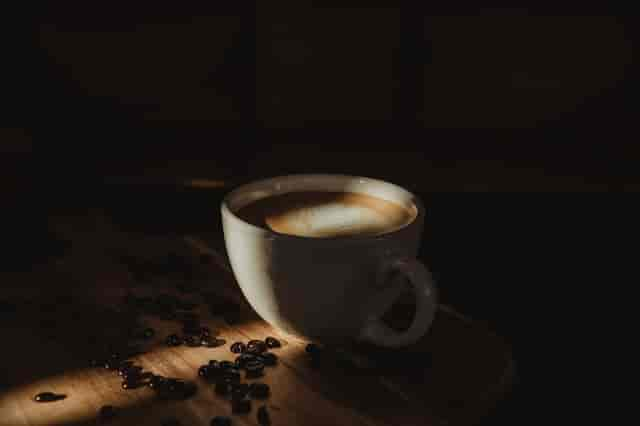 About US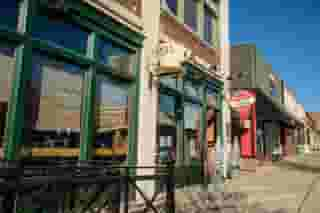 A Warm Welcome
Upon entering Taste you will pass under a 3 foot steaming coffee cup, welcoming you into an obviously unique and eclectic coffee house. The waft of freshly brewed coffee stimulates your senses as you perk up to see what other cool things are happening...just then you hear the grill master call out: "Marilyn Monroe, Johnny Depp, Batman..."

It's hard to explain the unique style of Taste but you can certainly experience it!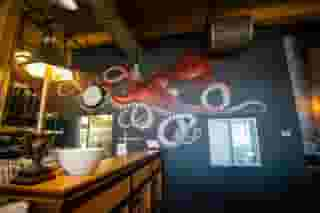 Local History
This 100-year-old grain mill turned coffeehouse is filled to the rafters with laughter, live music, and the smells of amazing local foods. Everything you see at Taste has been found and preserved from East Aurora, Orchard Park and the Buffalo, NY areas. Our lighting is the former Westinghouse Plant, an old gas station and old factories in the city. Our front window countertop overlooking Main Street is a 16 foot metal sign from a 50's diner. Come in and check out our interesting bench once used for shoppers eating at an Automat years ago! Local bowling lanes make up our service counters, who knows, maybe you threw a gutter ball on one of them! Our back bar is the original exterior brick of this 100-year-old building with the original doorways making up what now are our 8' chalkboard menus.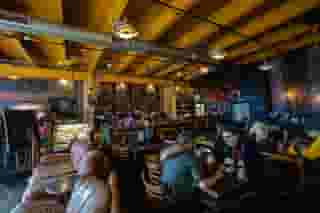 Community Response
We have been fortunate to receive a number of awards like 4 out of 4 Pennies for Excellent Food and Service, and the Chamber Award for stimulating community growth and personal achievement. Our cup and saucer which hangs outside our front door has gotten national recognition and is an East Aurora landmark. There's a reason why people love making us part of their daily routine!

We have been featured in many nationwide magazines chosen as one of the Top 10 Retailers in the country, as well as, teaching and training many other cafés how to strive for excellence, and how success will follow! We are so proud of all of this but we are most proud to watch people of all ages gather from our community to share a special drink and great sandwich while talking about their son's graduation or the cost of gasoline, perhaps maybe a boy at school or even to work on homework. There is a Family Style Warmth at Taste that can't be found in many other places. It's the people, the town, the food, the coffee, the love...it's TASTE!